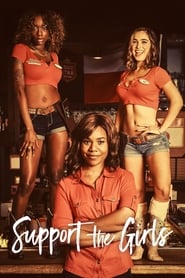 Support the Girls (fr)
Titre original:
Support the Girls
Date de sortie: 2018-08-24 (
2018
)
Support the Girls: Lisa Conroy travaille comme serveuse dans un restaurant avec ses meilleures amies. Elle est licenciée lorsque son patron découvre qu'elle sort de l'argent illégalement pour aider Shaina, une employée en difficultée, prise dans un procès contre son ex-petit ami violent. Ensemble, les serveusent décident de se venger.