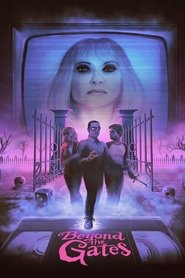 Beyond the Gates (fr)
Titre original:
Beyond the Gates
Date de sortie: 2016-12-09 (
2016
)
Beyond the Gates: Deux frères qui ne s'étaient pas vu depuis longtemps se retrouvent sept mois après la mystérieuse disparition de leur père pour liquider son vidéo-club. En fouillant dans le stock de cassettes vidéo, ils découvrent un jeu de société qui ouvre une porte inter-dimensionnelle vers un monde cauchemardesque où l'âme de leur père est prise au piège. Pour le sauver, ils n'auront pas d'autre choix que de se lancer à leur tour dans une partie...