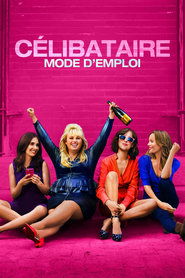 Célibataire, Mode d'Emploi (fr)
Slogan: Bienvenue au club.
Titre original:
How to Be Single
Rating:
6.2 (Votes: 2701)
Date de sortie: 2016-01-21 (
2016
)
Célibataire, Mode d'Emploi: Il y a une bonne façon d'être célibataire, une mauvaise façon d'être célibataire, et puis... il y a Alice ! Et Robin. Lucy. Meg. Tom. David. New York est plein de gens seuls qui recherchent l'âme sœur – que ce soit pour une histoire d'amour, une aventure d'un soir ou une relation à mi-chemin entre les deux... Et entre les flirts par SMS et les histoires sans lendemain, ces irréductibles au mariage ont tous besoin d'apprendre Comment se comporter en célibataire dans un monde où les définitions de l'amour ne cessent d'évoluer. Coucher à droite à gauche dans une ville en constante effervescence est plus excitant que jamais !