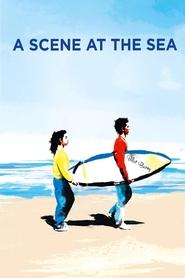 A Scene at the Sea (fr)
Titre original:
あの夏、いちばん静かな海。
Date de sortie: 1991-10-19 (
1991
)
A Scene at the Sea: Un jeune homme sourd-muet, employé à la voirie découvre une planche de surf et se prend à rêver de championnats. Sa petite amie, elle aussi sourde-muette le soutient pendant le dur apprentissage de ce sport et au cours des compétitions auxquelles il participe. Murés dans leur silenceleur amour n'en est pas moins profond.