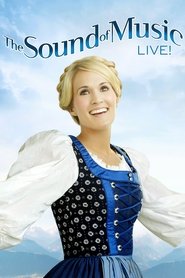 La Mélodie du Bonheur - Le Spectacle (fr)
Titre original:
The Sound of Music Live!
Date de sortie: 2013-12-05 (
2013
)
La Mélodie du Bonheur - Le Spectacle: Les collines reprennent vie ! Revivez La Mélodie du bonheur, une des comédies musicales les plus célèbres de tous les temps, en direct lors d'un spectacle vivant que votre famille appréciera encore et encore. Carrie Underwood, lauréate d'un prix Grammy, joue l'iconique Maria, une jeune gouvernante enjouée qui tombe amoureuse du sérieux Capitaine Von Trapp (Stephen Moyer) et de ses sept enfants et leur apprend vite à profiter du plaisir de la musique et à chanter avec elle, comme vous le ferez aussi. Filmée et diffusée en direct de New York, cette adaptation incroyable de la comédie musicale de Broadway originale comprend certaines des chansons les plus célèbres du théâtre, dont "My Favourite Things", "Do-Re-Mi," et "Sixteen Going on Seventeen." Cette production musicale stupéfiante qui redonne vie à un grand classique vous fera chanter vous aussi La Mélodie du bonheur !