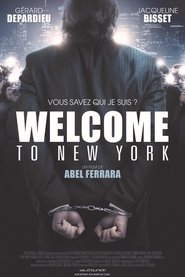 Welcome to New York (fr)
Slogan: Vous savez qui je suis ?
Titre original:
Welcome to New York
Date de sortie: 2014-05-22 (
2014
)
Welcome to New York: Devereaux est un homme puissant. Un homme qui manipule au quotidien des milliards de dollars. Un homme qui contrôle la destinée économique des nations. Un homme gouverné par un irrépressible et vorace appétit sexuel. Un homme qui rêve de sauver le monde et qui ne peut se sauver lui-même. Un homme terrifié. Un homme perdu. Regardez-le tomber.