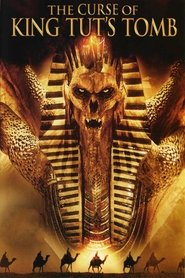 La malédiction du pharaon (fr)
Titre original:
The Curse of King Tut's Tomb
Date de sortie: 2006-04-11 (
2006
)
La malédiction du pharaon: 1922. Un jeune archéologue s'engouffre dans le désert égyptien afin de percer le secret de la tombe de Toutankhamon. Mais il n'est pas le seul à s'intéresser à cette tombe. Un autre homme est lui aussi sur le chemin de la cache, avec de bien plus sombres desseins...