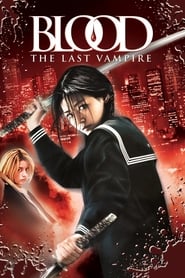 Blood : The Last Vampire (fr)
Titre original:
Blood: The Last Vampire
Date de sortie: 2009-04-02 (
2009
)
Blood : The Last Vampire: À la veille de la guerre du Vietnam, une base américaine est infestée par d'étranges créatures démoniaques à l'apparence humaine. Une jeune fille répondant au nom de Saya est envoyée sur place par une organisation gouvernementale secrète dans le but de les éliminer. Pour mener à bien sa mission, elle adopte alors l'identité d'une écolière et intègre le collège de la base.