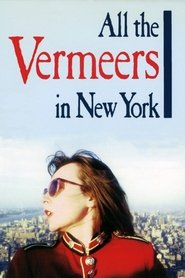 All the Vermeers in New York (fr)
Titre original:
All the Vermeers in New York
Date de sortie: 1992-05-01 (
1992
)
All the Vermeers in New York: Une parabole des faux pas de la vie dans le monde de la fin des années 1980 à New York, où le marché de l'art et la bourse ont tous deux connu un boom et ont engendré un assortiment de délires de "yuppie" qui persistent encore aujourd'hui. Anna, une actrice française qui étudie à New York, croise un courtier en bourse prospère devant un portrait de Vermeer au Metropolitan, Mark. Il s'ensuit une romance particulière de significations et de liens manqués, avec des apartés tangentiels au monde des arts et à la bourse en pleine effervescence, des conflits entre collègues et, peut-être, de l'amour. Enveloppés dans leurs mondes aveuglés, Anna et Mark détournent leur attention de leurs chances, laissant à la fin le visage nostalgique du portrait de Vermeer qui pose énigmatiquement des questions. All the Vermeers in New York est une comédie de mœurs qui, aussi doucement qu'un Vermeer, regarde sous la peau de ce temps et de ce lieu, et de ces personnages.