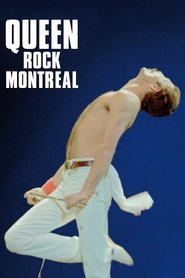 We Will Rock You (pt)
Título original:
We Will Rock You
Avaliação:
8.8 (Votos: 12)
Data de lançamento: 1982-05-03 (
1982
)
We Will Rock You: O Queen era uma verdadeira usina de hits. No palco, o quarteto arrasava, esbanjando energia. Este show foi gravado em 1982 em Montreal, quando o grupo estava no auge. Todos os grandes sucessos estão presentes, com o grupo dando interpretações magistrais para clássicos como "Somebody to Love", "Love of My Life" e "Bohemian Rhapsody".