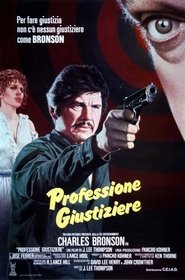 Professione giustiziere (it)
Titolo originale:
The Evil That Men Do
Valutazione:
6 (Voti: 51)
Data di rilascio: 1984-03-14 (
1984
)
Professione giustiziere: Holland (Bronson), un killer in pensione, accetta l'incarico di uccidere un certo dottor Moloch che, a servizio di un corrotto regime sudamericano, compie atrocità di ogni tipo. Holland parte per il Guatemala, riesce a sbarazzarsi dei collaboratori di Moloch e ad attirarlo in una miniera dove però, saranno i minatori stessi, vittime anche loro di Moloch, a compiere la loro vendetta. Bronson all'epoca aveva già sessantatré anni e la parte del giustiziere l'aveva già fatta fino alla nausea. Solo per i più fanatici Bronson-dipendenti.