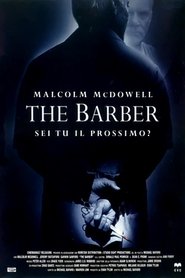 The Barber (it)
Motto: Sei tu il prossimo?
Titolo originale:
The Barber
Valutazione:
5.2 (Voti: 16)
Data di rilascio: 2002-12-31 (
2002
)
The Barber: A Revelstoke, una cittadina sperduta nel nord dell'Alaska, sta arrivando come sempre il lungo, gelido e buio inverno quando viene rinvenuto il corpo di una ragazza, uccisa brutalmente. Nessuno può sospettare di Dexter Miles, il barbiere, ma quando questi sa del ritrovamento del cadavere - che sperava non avvenisse prima della primavera e del disgelo - inizia a sentirsi il fiato sul collo. Un timore che in lui risveglia la voglia di uccidere: una sensazione che comincia a piacergli parecchio.