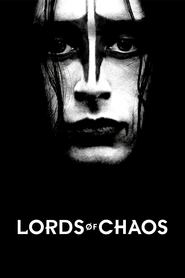 Lords of Chaos (it)
Titolo originale:
Lords of Chaos
Valutazione:
6.5 (Voti: 236)
Data di rilascio: 2018-09-20 (
2018
)
Parole chiave:
inspired by a true story
,
norway
,
oslo, norway
,
suicide
,
semi-biographical
,
nihilism
,
norwegian
,
self mutilation
,
based on a true story
,
heavy metal
,
biography
,
black metal
,
based on novel or book
Lords of Chaos: Il diciassettenne Euronymous è determinato a sfuggire all'educazione tradizionale nella Oslo degli anni ottanta. Ossessionato dal voler creare la vera musica norvegese black metal, con la sua band Mayhem, crea un fenomeno utilizzando acrobazie scioccanti che attirano l'attenzione sulla band. Ma, come i confini tra sogno e realtà iniziano a confondersi, cominciano incendi dolosi, violenza e un omicidio che scuoteranno profondamente la nazione.