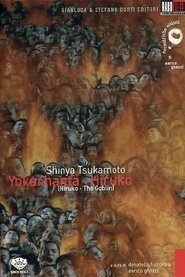 Hiruko the Goblin (it)
Titolo originale:
ヒルコ/妖怪ハンター
Valutazione:
6 (Voti: 27)
Data di rilascio: 1991-05-11 (
1991
)
Hiruko the Goblin: Nei sotterranei di una scuola giapponese viene trovato un antichissimo altare pagano. Giunti sul posto, l'archeologo Hieda, il suo allievo Masao e un gruppo di giovani volontari vengono coinvolti in situazioni misteriose che diventano sempre più spaventose. Prima si trovano di fronte all'inquietante scomparsa di un professore e di una ragazza, poi sono attaccati nei sotterranei da un ibrido terrificante (un ragno con la testa di donna) deciso a liberare altri mostruosi fratelli prigionieri dell'altare appena scoperto.