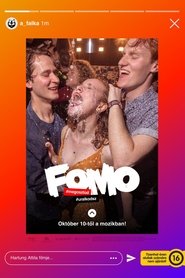 FOMO: Fear Of Missing Out (es)
Titulo original:
FOMO: Megosztod, és uralkodsz
Evaluacion:
7.7 (Votos: 3)
Fecha de lanzamiento: 2019-10-10 (
2019
)
FOMO: Fear Of Missing Out: A Gergö y a sus amigos adolescentes les gustan tres cosas: Las fiestas, el sexo e Internet, donde graban vídeos de bromas y retos. Una noche en una fiesta, Lilla, una compañera, se convierte en la víctima de una de sus pesadas bromas. Una apuesta se les va de las manos y la vida de los jóvenes cambiará para siempre de la noche a la mañana.