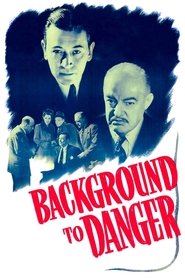 Background to Danger (es)
Titulo original:
Background to Danger
Evaluacion:
6.5 (Votos: 15)
Fecha de lanzamiento: 1943-07-03 (
1943
)
Background to Danger: Segunda Guerra Mundial. Aunque Turquía permanece neutral, Ankara es una ciudad llena de espías e intrigas. Los alemanes planean filtrar mapas falsos que prueben que los rusos están a punto de invadir el país. El americano Joe Barton está involucrado en esta intriga junto a dos agentes: Zaloshoff y su hermana, que quizá sean rusos. Lo que es seguro es que el odioso Coronel Robinson es un nazi.