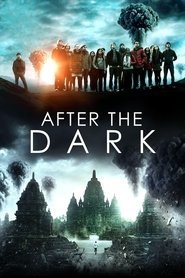 After the Dark (es)
Eslogan: Inteligente. Talentoso. Hermosa. Varado.
Titulo original:
After the Dark
Evaluacion:
6.2 (Votos: 542)
Fecha de lanzamiento: 2013-07-06 (
2013
)
After the Dark: Estamos en Yakarta, donde un grupo de estudiantes extranjeros se despide de su profesor de filosofía, que los somete a un último y perverso test. En pleno Apocalipsis nuclear, solo diez de los veinte alumnos pueden acceder al búnker: ¿qué harán para salvar el pellejo?