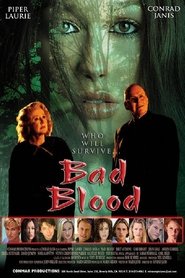 Bad Blood... the Hunger (es)
Titulo original:
Bad Blood... the Hunger
Fecha de lanzamiento: 2012-10-26 (
2012
)
Palabras clave:
road rage
,
flesh eating
,
madness
,
trapped
,
beheading
,
summer vacation
,
slaughter
,
ritual sacrifice
,
macabre
,
young love
,
human sacrifice
,
forbidden love
,
killing
,
suffocation
Bad Blood... the Hunger: Nueve estudiantes se dirigen hacia el Lago Tahoe a pasar sus vacaciones. Tras un incidente con los típicos paletos de la américa profunda son desviados de su trayecto. La camioneta sufre una avería y se refugían en el local "Millie's Cherry Pie Inn and Diner", regentado por una pareja de adorables ancianos y su joven nieto. Al principio los nueve amigos creen estar en un ambiente seguro y sin aparente peligro, pero por supuesto las apariencias engañan y la parejita de ancianos pronto dejarán al descubierto su peor cara… una cara diabólica.