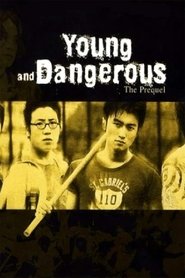 Young and Dangerous - The Prequel (de)
Originaler Titel:
新古惑仔之少年激鬥篇
Auswertung:
6.1 (Stimmen: 12)
Veröffentlichungsdatum: 1998-07-05 (
1998
)
Young and Dangerous - The Prequel: Chan Ho Nam und seine Freunde werden immer wieder von jugendlichen Triaden verprügelt. Eines Tages stellt Brother Bee, einer der Unterführer der Hung Hing Triaden, die Jungen unter seinen persönlichen Schutz. Während einer Prügelei mit jungen Triaden, in die sie völlig unschuldig hineingeraten sind, werden sie von der Polizei festgenommen. Doch da ist Brother Bee wieder zur Stelle und löst die Jungen aus der Untersuchungshaft aus. Jetzt beschließen sie den Hung Hing beizutreten und Brother Bee zu folgen. Allerdings merken sie schneller dass ihr neu gewähltes Leben nicht ungefährlich ist, und dass es auch unter den Triaden Hinterhältigkeiten und Verrat gibt.