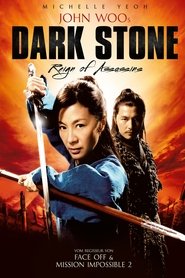 Dark Stone - Reign of Assassins (de)
Auswertung:
6.8 (Stimmen: 133)
Veröffentlichungsdatum: 2010-09-01 (
2010
)
Dark Stone - Reign of Assassins: Phänomenale Zauberkräfte werden der mumifizierten und zwiegeteilten Leiche des buddhistischen Mönchs und Religionsstifters Bodhi Dharma nachgesagt, weshalb sich diverse düstere Interessengruppen heftig um den oder die Artefakte schlagen. Eine Auftragsmörderin reißt sich schließlich den Kadaver erfolgreich unter den Nagel, unterzieht sich einer Gesichtoperation und verschwindet aus der Öffentlichkeit. Bis viele Jahre später der Zufall ihre Identität lüftet und sofort die Feinde von damals in Scharen herbei lockt.