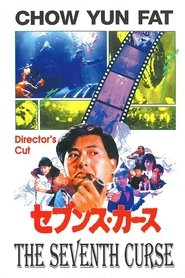 The Seventh Curse (de)
Originaler Titel:
原振俠與衛斯理
Auswertung:
6.5 (Stimmen: 20)
Veröffentlichungsdatum: 1986-01-01 (
1986
)
The Seventh Curse: Eine Gruppe von Forschern entdeckt bei einer Expedition in Thailand den als ausgestorben geltenden Stamm der Wurmanbeter. Dieser wurde wegen seiner blutrünstigen Rituale gefürchtet. Der junge Wissenschaftler Dr. Yuan Chen wird zufällig Zuege einer Zeremonie, bei der eine junge Frau einem Dämon geopfert werden soll. Yuan greift ein und rettet die Frau, wird aber dafür mit dem 7. Blutfluch belegt. Ein Jahr später wieder in Hongkong, wird aus dem Fluch Wirklichkeit, seine Adern fangen an zu platzen. Mit seinem Mentor Wales reist er erneut nach Thailand um das Auge des Buddhas, welches den Fluch brechen kann, zu finden. Doch der Stamm der Wurmanbeter ist ihnen dicht auf den Fersen, es kommt zum entscheidenden Kampf auf Leben und Tod...