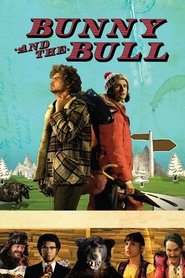 Bunny and the Bull (de)
Originaler Titel:
Bunny and the Bull
Auswertung:
6.1 (Stimmen: 42)
Veröffentlichungsdatum: 2009-11-27 (
2009
)
Bunny and the Bull: Der stille, introvertierte Stephen hat schon seit Monaten nicht mehr sein Appartement verlassen. Schuld daran tragen die Ereignisse auf einer gemeinsamen Europareise mit seinem eher exaltierten und erlebnishungrigen Kumpel Bunny: In Polen lernten die Freunde die spanische Kellnerin Eloisa kennen und lieben, was einigen Zündstoff barg, als man Eloisa quer durch Europa zu einer Fiesta in ihrem Heimatort chauffieren wollte. Unterwegs lauerten allerhand lokaltypische Gefahren, und auch am Ziel der Reise rissen die Prüfungen nicht ab.