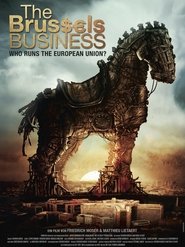 The Brussels Business (de)
Originaler Titel:
The Brussels Business
Auswertung:
6.2 (Stimmen: 3)
Veröffentlichungsdatum: 2012-03-13 (
2012
)
The Brussels Business: THE BRUSSELS BUSInESS ist ein Doku-Thriller, der eindringt in die Grauzone der europäischen Demokratie. Eine Expedition in die Welt der 15.000 Lobbyisten in Brüssel, der PR-Konglomerate, Think Tanks und ihrer allumfassenden netzwerke der Macht sowie ihrer engen Verflechtung mit den politischen Eliten. Ein Film, der die inoffizielle Version der Europäischen Einigung ans Licht bringt.