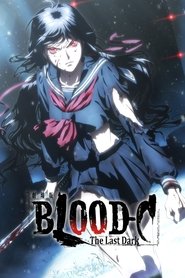 Blood-C: The Last Dark (de)
Motto: Saya ist zurück und sinnt auf Rache!
Originaler Titel:
Blood-C The Last Dark
Auswertung:
7 (Stimmen: 56)
Veröffentlichungsdatum: 2012-06-02 (
2012
)
Blood-C: The Last Dark: Ein Jahr ist vergangen seit den dramatischen Ereignissen in der Ukishima Provinz. Der diabolische und sadistische Fumito Nanahara hat sich nach Tokio zurückgezogen, wo er zusammen mit der mysteriösen Organisation »Tower« ein Schattenregime des Schreckens errichtet hat. Einzig eine Gruppe, die sich selbst »Surat« nennt, stellt sich Fumito und seinen Plänen entgegen. Als die Mitglieder von »Surat« in der Untergrundbahn einen Hinterhalt planen, um mehr über Fumito und »Tower« zu erfahren, tauchen aus dem Nichts grauenerregenden Monster auf und richten ein Blutbad an. Als Retterin in der Not erscheint Saya, jene mysteriöse Jägerin, die mit ihrem Schwert gegen alles Böse kämpft. Zusammen mit »Surat« erklärt Saya Fumito und »Tower« den Kampf, wobei sie nur von einem Gedanken besessen ist: Sie möchte Rache an Fumito nehmen, der ihr alles genommen hat. Saya ist zurück und sinnt auf Rache!