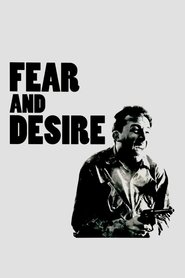 Fear and Desire (de)
Originaler Titel:
Fear and Desire
Auswertung:
5.6 (Stimmen: 283)
Veröffentlichungsdatum: 1953-04-01 (
1953
)
Fear and Desire: Nach dem Absturz ihres Flugzeugs landen vier Soldaten sechs Meilen hinter der Frontlinie auf feindlichem Gebiet. Um wieder auf sicheres Territorium zu gelangen, planen sie, in der Nacht auf dem Fluss mit einem Floß die Frontlinie zu überqueren. Bis es soweit ist, töten sie ein paar feindliche Soldaten und nehmen ein junges Mädchen gefangen, das ihnen zufällig über den Weg läuft. Dann werden sie eines hochrangigen feindlichen Generals gewahr, der sich in ihrer Nähe aufhält...